A single-family house in the suburbs of Krakow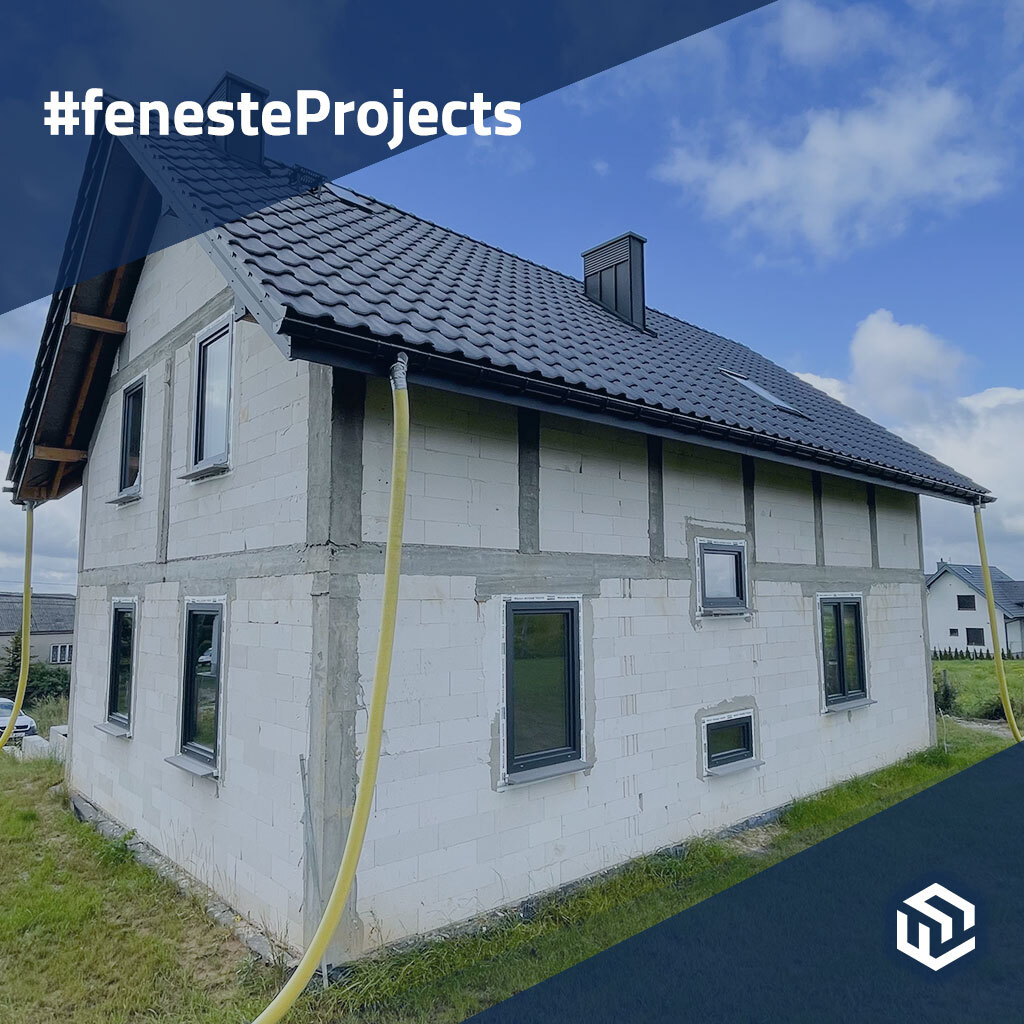 We present a single-family house near Krakow. PVC windows on Aluplast Ideal 8000 in the color Gray anthracite sand were installed in it. outside and White inside. Fitting with a handle misplacement lock, white Hoppe Secustik handle. Triple glazing package.
The windows were installed using the warm mounting technique on vapor-permeable tapes. For better thermal performance, we used warm window sills under the windows and klinaryt under the balcony windows.